News
Final exams successfully passed
07/01/2019
Three reasons to celebrate!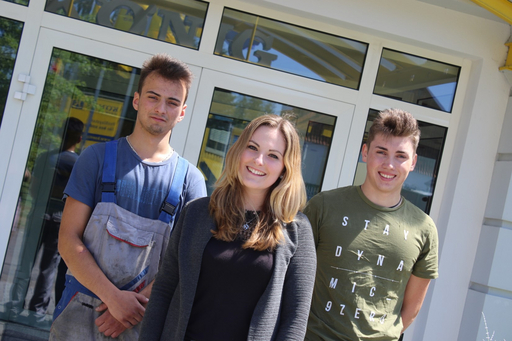 Our apprentices Isabell Reimann, Wilhelm Stips and Jan-Niklas Kopp successfully passed their final exams. We congratulate the newly appointed industrial clerk or the two machine and plant operators!
In addition, the financial accounting team, the drywall profiling team and the punching team are delighted that their young colleagues are now actively strengthening them. Continue to have fun and success at KÖNIG!
Thomas Severitt (Technical Training Manager Profile Systems) emphasizes: "For the first time we have trained machine and plant operators ourselves - that worked out great! Thank you all for the good support! "
The photo shows from left: Wilhelm Stips, Isabell Reimann and Jan-Niklas Kopp
Back