News
10,000 euros for schools in the Northeim district
11/30/2021
KÖNIG donates again for the offspring
It is now a good tradition: At Christmas, the Moring company ensures great joy both at schools at the company's headquarters and nationwide.
At the Moringer Löwenzahn Primary School today, the headmistress Barbara Ahlf-Dörnte, Vice-Principal Florian Evers and four children from class 3a thanked them for their generous support. Thanks to the donation of 5,000 euros, additional iPads could be purchased for the students. From grade 1 onwards, the devices enrich the classroom and promote the digital skills of the little ones at an early age.
"As part of our tried and tested donation initiative, it has always been important to us to promote the education of children and young people," said Oliver Rokohl, spokesman for the management. And he adds: "Every year we are amazed at how committed the teachers are to digitization in schools. Our donations are very well invested, especially in these times! "
In addition, there is just as much joy at the cooperative comprehensive school in Moringen. Here, too, the donation of 5,000 euros will be used to equip with iPads.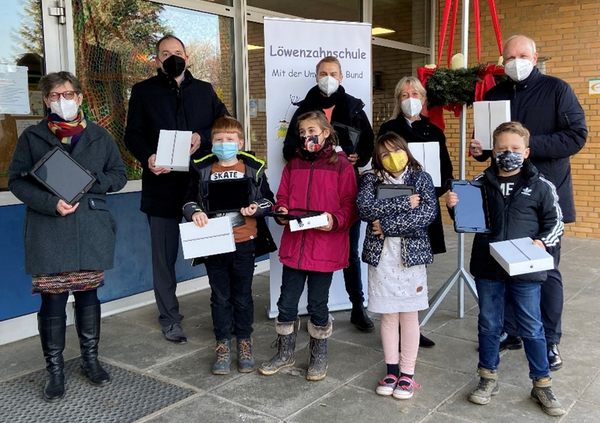 Back