News
All of our products are EPD-certified
01/11/2021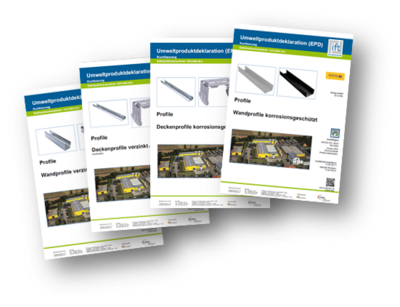 Nowadays nearly every new building meets ecological and sustainable requirements - keyword "green building". Therefore, specialized trade is challenged by their customers like craft businesses, building companies, cosntruction planners and architects. They claim proven evidence of the complete mapping of a product's environmental footprint.
Thanks to our EPD-certification you are able to offer this service!
All KÖNIG products for wall and ceiling are EPD-certified.
An Environmental Product Declaration is a complete mapping of a products environmental footprint based on a detailed LCA (Lifecycle Assessment), independently verified by an accredited 3rd party. It allows the user to make an informed choice when selecting one solution over another.
Metal profiles for wall & ceiling
Accessories
Panel-type ceiling Systems
Back