News
Corrosion protection update
10/05/2020
Quality assurance based on DIN EN 12944: 1998
DIN standards are a science in themselves - but valuable guidelines for safe drywall construction. Nothing should be left to chance, especially where corrosion-protected solutions are literally used.
We are currently receiving many questions about the revised DIN EN ISO 12944: 2018-06.
Since security and quality drive us, we want to provide clarity. We actively work in the technical committees of the German Institute for Standardization (DIN) and have compiled the most important facts for you here:
Products that have been tested for salt spray do not automatically meet the new standard Requirement.
In addition to the previous test requirements, DIN EN ISO 12944: 2018-06 requires:
- an adhesion break test
- a scratch test in a modified geometry to check the infiltration of the coating
- the mentioned salt spray test
Every single product in the delivery program must be checked. Coated sheet metal samples are not permitted as substitutes.
KÖNIG recommends:
Request the test certificates explicitly for the ordered product.
Make sure that the test according to DIN EN 12944: 2018-06 is also confirmed.
Do not accept any tests with the wording "based on tested ...".
Good to know:
So far, the DIN EN 12944 standard has only been an aid and is valid for structural steel construction, i.e. material thicknesses over 10 mm. The standard committees are currently only developing a corrosion protection standard for drywall construction. The amendment is expected in mid / late 2021. Until then, like all demanding manufacturers, we will continue to apply the tried and tested standard EN 12944: 1998. By the way: Did you know that all of our corrosion-protected products have been individually tested by the Institute for Corrosion Protection (IKS) in Dresden? Please do not hesitate to contact us - we look forward to your inquiry!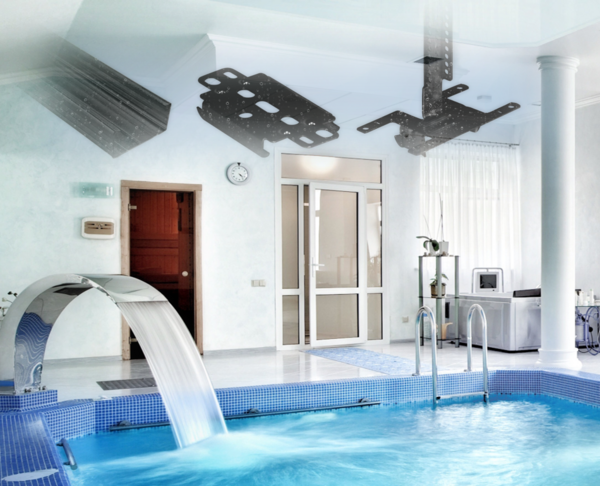 Back