News
Christmas donation was well received!
01/28/2020
Inspiring children for technology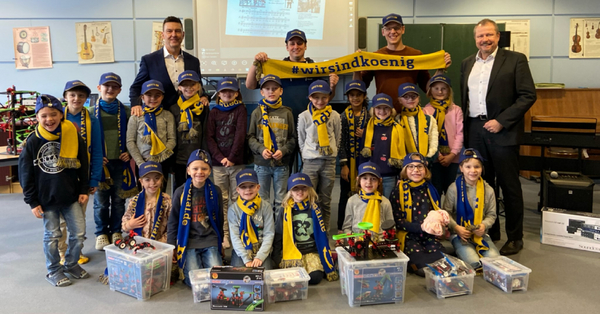 Children - and especially their education - are very important to us. That is why we donated to the Deutsches Kinderhilfswerk e.V. and three primary schools in the district of our company headquarters as early as Christmas.
Managing director Andreas Burghardt and sales manager Holger Brinkmann visited the Hardegsen primary school today to see for themselves how well the 3,000 euros had been invested.
Among other things, the stock of "Fischer technology" was expanded. Thanks to these kits, children are introduced to technical topics in a playful way and develop joy - a great thing in class and a very dedicated teaching staff!
The class 2b, school principal Christopher Grupe and class teacher Sven Klose thanked them with a beautiful #wirsindkoenig group photo.
Back